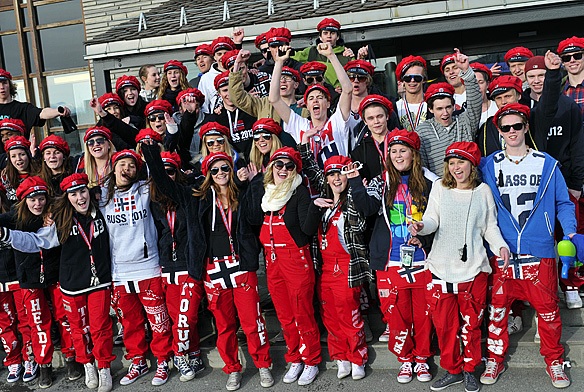 Texstyle have since 2016 produced high quality apparel for the traditional Norwegian Russ celebration, also known as "Russefeiring". Whether it is basic or embellished apparel we offer tailor-made solutions to your any need. With our in-house manufacturing facilities we offer the lowest pricing on Russ Apparel custom production, so don`t go through a middle man and pay extra. At Texstyle you will always receive direct factory pricing. 
Our product range for Russ apparel includes, Basic hoodies, Zip-hoodies, Parkas, Overalls, Bandanas, Neckwarmers, Caps and etc.
Every product you see at our website can be taken as inspiration and customized from scratch according to your specifications.
With a wide range of high quality fabrics & materials in our stock to choose from we are able to meet any target and demand set for your project. With upto 20 colors in our stock to choose from we can offer a great variety of colors, and if your choice of color is not available we have option to custom dye the required color from any pantone color code as well.
All of our fabrics are certified by the highest standards of excellence. We also work with knitting and dyeing mills that are GOTS certified & OEKO-TEX 100 certified.
In order to meet the increased demand of our services and products we established a sales office in Oslo, Norway in 2019 which allows us to give a more quality customer service as well as after sale service to our valuable clients in Norway. 
If you have any questions to our products or wants to know more about the customizing options we offer please send us an email to post@texstyle.no or simply fill out the form below and we will get back to you right away. Our dedicated team at our Norwegian office is always ready to help you out!