There are many different ways to decorate your apparel why it can sometimes be confusing to decide which type of application you shall choose for your apparel. 
If you have any questions, we at Texstyle are as always ready to help, get in touch with us and we will gladly help out.
At Texstyle we offer you a wide selection of different embellishment services to choose from for decorating your apparel.
Texstyle  customer`s can benefit the advantage of high quality printing service.
Each printing process is performed with high consistency and covering up to date international standards.
Screen printed garments will last for years with proper care.
Some of the Screen-printing ink we offer:
Rubber, High-density, Water-base ink, Silicone, Glitter, Plastisol, Discharge, Sugar print, Cracking, Puff, Flock, Embossed/Debossed.
Pros: Cost-effective for large runs, versatile placement, volume discount
Cons: Limitation of color use, high set-up cost.
If you want to give your garment more dimension and stand out from the crowd, then Embroidery is the best way to go. At Texstyle you can benefit the advantage of high quality in-house embroidery service.
Some of the Embroidery types we do: 
Regular embroidery, Double sided sequin, Lace embroidery, Chenille, Applique, Cross stitch, Cording, 3D, Raised, Rising thread.
Pros: Can be made on heavy materials like fleece. Sustained color quality
Cons: Not good on light materials. Complex designs, like tonal or gradient cannot be achieved. Not eligible for small size logo.


Texstyle customer`s can benefit the advantage of high quality in-house sublimation printing service. Produce vibrant colors, complex all-over designs with no minimums. Gives you unlimited options to create an unique garment. A very popular technique used to create Russ apparel.
Sublimation print lasts for lifetime and does not crack, peel or fade.
Pros: Good for small run, Unique designs, perfect for photographic images
Cons: Can only be printed on polyester or polyester blend materials. No volume discount.
Heat transfer is a good alternate choice to screen-printing if quantities are small. Ideal printing method on Russ clothing with complicated photographic and multi-color images. At Texstyle we offer in-house printing service and on demand.
Some of the Heat Transfer label we offer: Gradient reflective, Silicon emboss, Metallic foil, Glitter, Plastisol, 3D, Glow in Dark, Flock, Puff and many more.
Pros: Can be printed on natural and synthetic fabrics. Good for small run, add photographic images and multi-color design.
Cons: Costly and time consuming on large runs.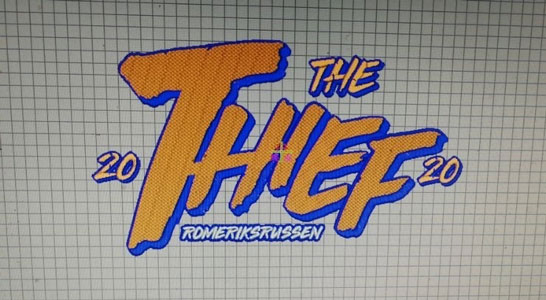 STITCH FILE OF THE LOGO (DIGITIZING)
LOGO IS BEING EMBROIDERED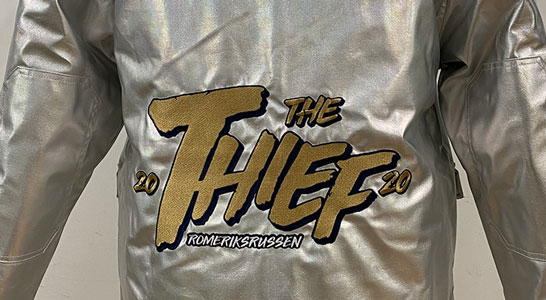 We provide excellent embellishment services, specially crafted designs made to your liking. We use only the highest quality materials to do your project and you can be assured of their durability and exquisite craftsmanship from start to finish. If for any reason the order does not meet your expectation, this will be sorted out immediately without a problem.
We guarantee our work to your satisfaction.